Shopping Cart
Your Cart is Empty
There was an error with PayPal
Click here to try again
Thank you for your business!
You should be receiving an order confirmation from Paypal shortly.
Exit Shopping Cart
One fine, sunny and beautiful day, I decided to go for a walk. I quickly ran back to my house and got myself ready.


I put on my hat then grabbed other things I would need for a walk. I started walking on a long field where planes used to land on. It was a long straight field - about 400 meters or more. I just kept on walking until I came to its halfway. Then I started running slowly so that I could reach the other end and rest my legs which were now feeling fatigue. My heart started to beat fast. I felt like wanting to drink all the water that existed on earth. I felt this way because I was thirsty and the sun was getting hot and was using up my energy. I wanted to stop but my mind just didn't want to. My mind wanted to come to the finish line so I kept on running without stopping. When I finally came to the end of the field I felt happy but what I needed now was water. Water was the only thing I forgot to bring with me.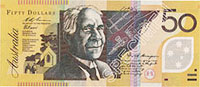 I rested for some time and then I started heading home. But this time I did not walk on field, instead I walked on the road where cars, buses and other vehicles ran on.


As I walked on the road I was a little scared because I knew that road accidents had killed many children. But as I still walked along I saw a piece of yellow paper lying at the side of the road. I quickly ran to it and there my eyes opened widely when I saw that it was a $50 note.

Note: Story created by Kamwaitia Tenoa (Form 3B student) in her English Self-Assessment Test.

Categories: Students Stories
/